The Mauritius Examination Syndicate (MES) is a parastatal body operating under the aegis of the Ministry of Education, Tertiary Education, Science and Technology. Established in 1984, the MES is responsible for the organisation of all assessments and examinations at national level.
The Mauritius Examinations Syndicate promotes a comprehensive examinations system participating in appropriate research and associated activities. It collaborates with other national and international examination bodies.
At Primary Education level, the MES organises the Grade 4, 5 and 6 end-of-year assessments. It also conducts PSAC assessments at Grade 6 level which lead to the award of the Primary School Achievement Certificate (PSAC).
This year, the MES has successfully introduced the end-of-year Grade 9 assessment leading to the award of the National Certificate of Education (NCE). This assessment completes the Nine Year Continuous Basic Education Cycle (NYCBE).
At the level of Secondary Education, the MES, in collaboration with Cambridge Assessment International Education, organises the School Certificate/General Certificate of Education O-level and Higher School Certificate/General Certificate of Education A-level examinations.
The MES also conducts miscellaneous examinations at vocational, tertiary and professional levels.
Mission
The mission of the MES is to:
organise and conduct assessments and examinations at all levels, consistent with national policies and in line with the latest international trends.
ensure that its assessments and examinations are valid and reliable and that standards are maintained in view of international recognition.
provide a high level of confidentiality and security, vital for strengthening confidence among the users of its services and the public in general.
Vision
The Mauritius Examinations Syndicate aims at establishing itself as a leading institution in the field of examinations, assessment and evaluation in Mauritius and in the region.
Objectives
In order to fulfill its mission, the MES has the following objectives:
To deliver examinations and award certificates.
To promote the development of a sound system of assessment and examinations.
To engage in relevant research.
To implement national policy on assessment matters.
To work in collaboration with other examination bodies.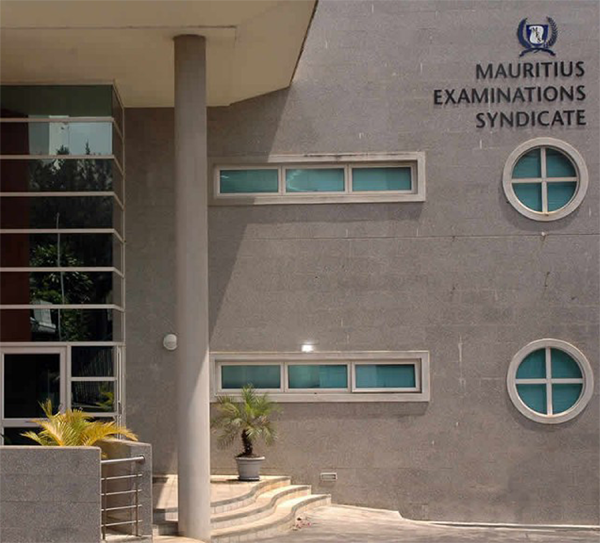 Director's Welcome Message